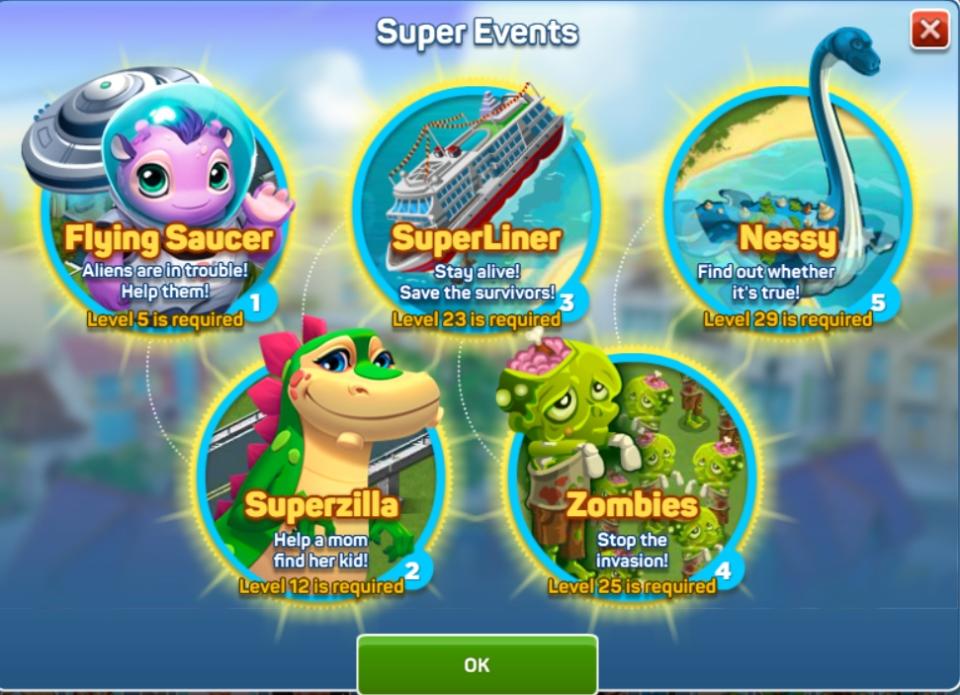 Super Events are special quests. Each land has their own set of Super Events.
Completing these quests will give you special rewards or buildings that you can collect from daily.
Some of the buildings may give out Seasonal Currency at different times of the year.
These Super Events can be found by clicking on the tab at the top of your neighbor bar in each land.
The picture on the tab will change depending on which Super Event you are currently working on completing.
Super Events must be done in the order listed in each land.