Event is available for players of level 15+.

There are 10 slots on the wheel: each of them with a prize. Some prizes can be won only once, others can be won multiple times.

You start with 5 free tokens.You can get a free token every 12 hours, or you can buy more tokens.
Important Update!
From now on you will earn Emeralds on the Wheel: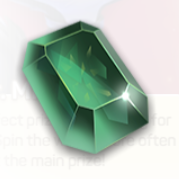 You can spend the received Emeralds in a special event store.

Trade-in your Emeralds earned from the wheel for more valuable prizes in the event store.
The event store will work 2 more days after the end of the promotion, so you have time to trade in all your emeralds; If you do not trade in your emeralds, they will not turn into useful items, they will just disappear!

Remember to use all of the +45 energy that you have in storage so when you get more from the wheel you don't lose it, it is important to make sure you use them as they collect in the inventory.
Wheel Prizes:
> Unlimited:
>Limited:

The main prizes - buildings - can be obtained in 2 ways.
You get one of the buildings when you spin the roulette wheel:

You can buy the second building with Emeralds after 80 wheel spins:

In this launch of the Wheel of Fortune you have a unique opportunity to get the Church of St. Anthony of Padua, which consists of 2 parts!

Church of St Anthony of Padua
Complex in front of the Church of St Anthony of Padua