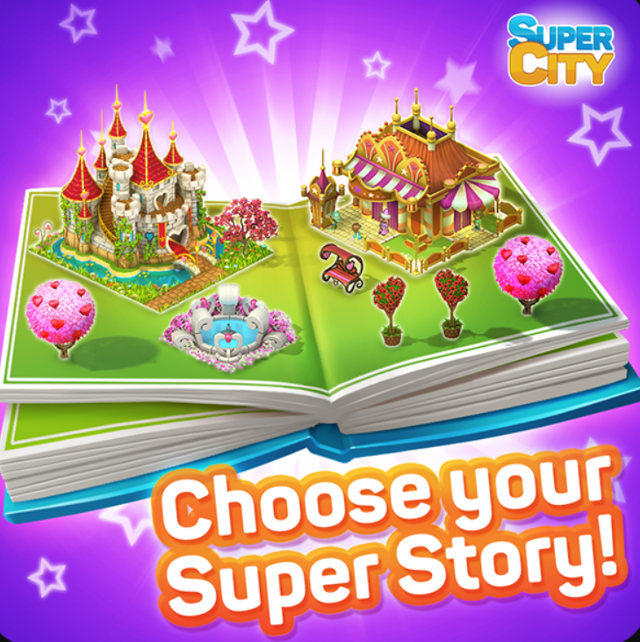 As many of you know, we regularly relaunch old buildings' time-limited quests.
Now they're called
Super Stories
. Let's see how it works!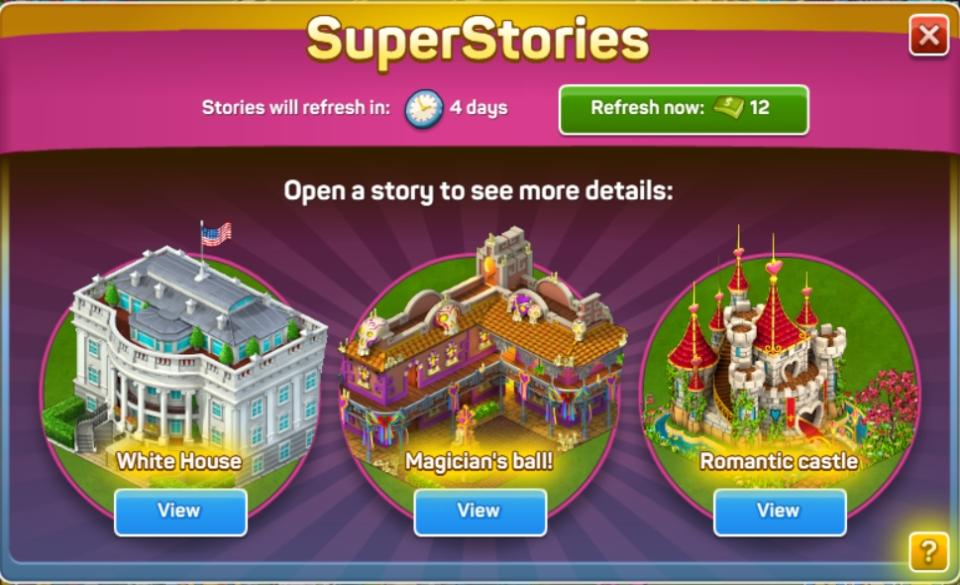 What are Super Stories?
Super Stories are ex-Old Buildings quests with a different giving out system.
What's the difference?
Now you can choose the quest by yourself (1 of the 3 suggested) and you don't need to wait 2 hours for the next one!
How does it work?
Super Stories are available from level 35.
You get a set of three quests (Stories) at once: you need to choose one of them.
This set of three is generated
randomly.
It depends on the quests you haven't completed yet
(it means if you have only 2 quests from the list left, you can choose from those 2 only).
If you wanna learn more info about a quest before starting, click the "Show" button to see timing, reward and the number of steps.
As soon as you choose the Story, the Super Stories window is gone: it appears again when a chosen Story is finished (or failed).
There may be a different set of Stories, because they are
generated randomly
every time.
Don't worry if you failed any Story: it will be given out in some time again.
Important:
the set of three Stories is refreshed every 5 days. Don't wanna wait? You can refresh it anytime with superbucks by clicking "Refresh" button.
If you finished a chosen quest in less than 5 days (refreshing time), a new set would include two previous ones + one new quest.
Reminder:
if you have only 3 or less Stories to do, this list won't be refreshed (because there's no quests available).
If you don't see the blue superstories book any longer on the right side of the screen like this:
that means that you have completed them all! Congrats!!